BOSSMAN's current branding system attempts to convey the strength, power, and manliness their beard jelly has through their designs. I believe the idea is strong, but the brand does not support the bold statement they are trying to communicate to their consumers. BOSSMAN has a bearded rooster as their logo, a color palatte that is not cohesive across their products, and a bold, heavy typeface that is difficult to read on their packaging. In order to capture clean, legible type, and a solid, relatable logo, the new system includes a pastel color palatte, bold typography, and a recognized logo that relates to the brand and does not confuse the consumer.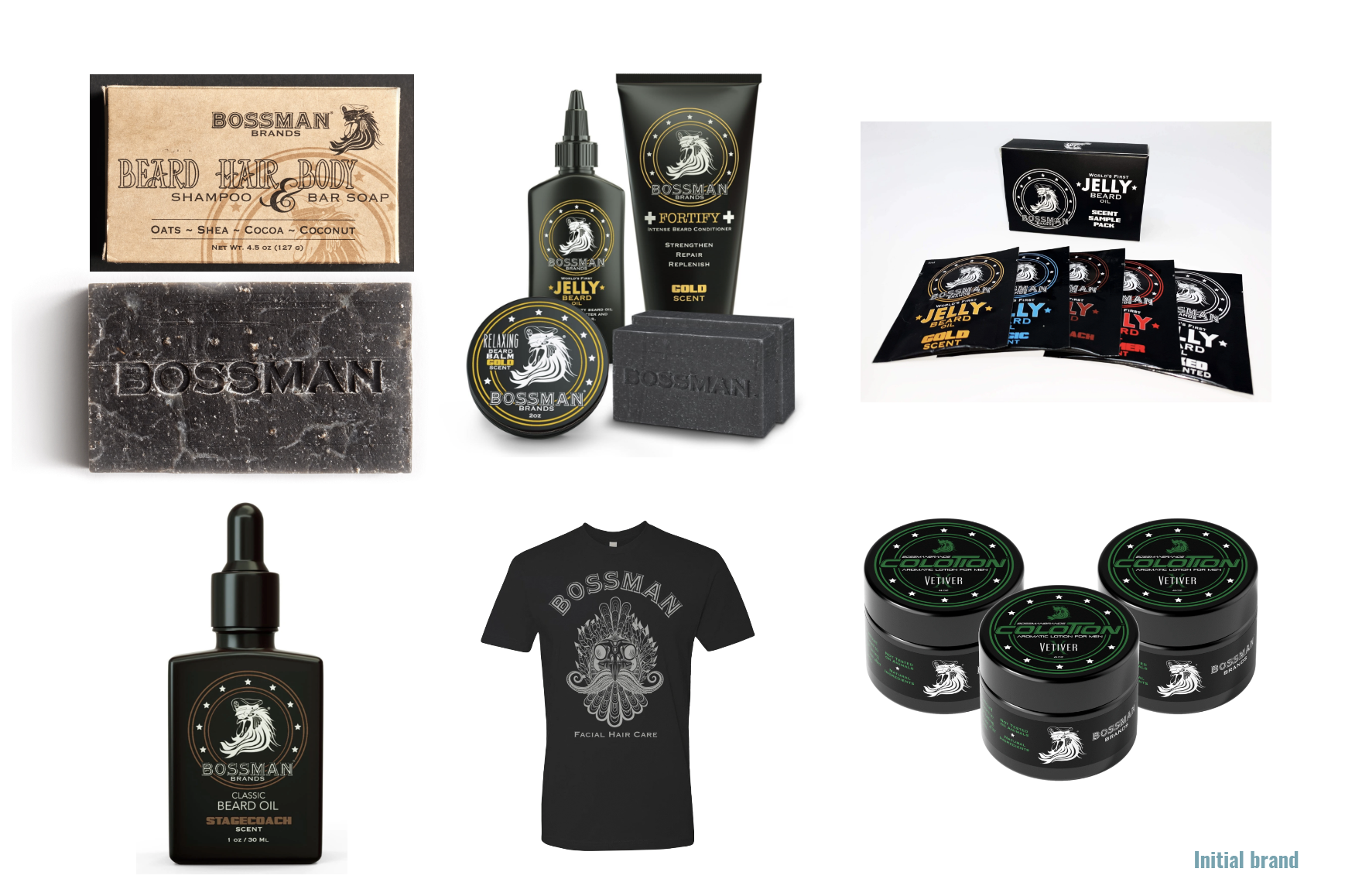 Strong, bold, clean typography is paired with a recognizable logo that combines a beard and a negative spaced mustache.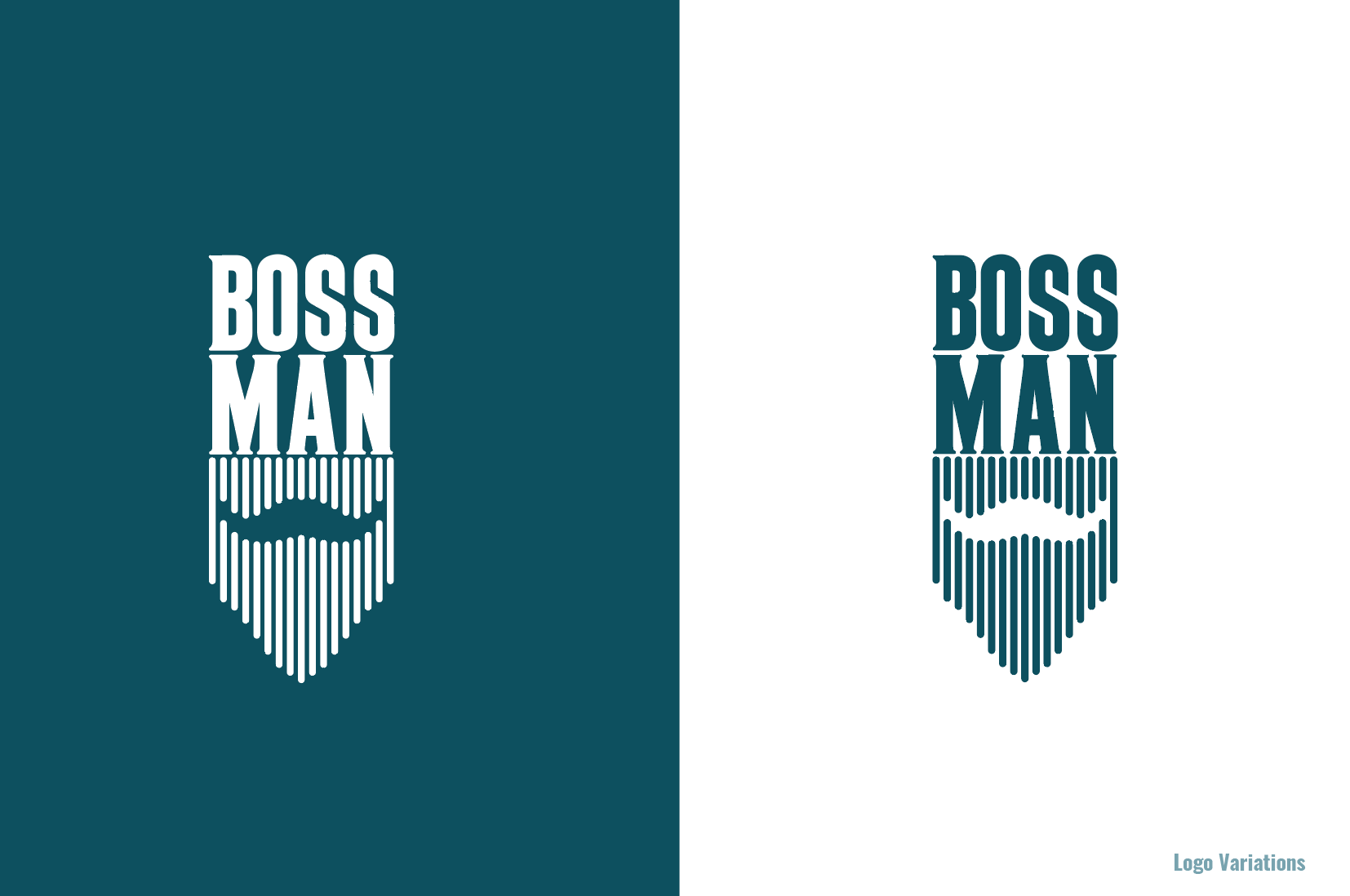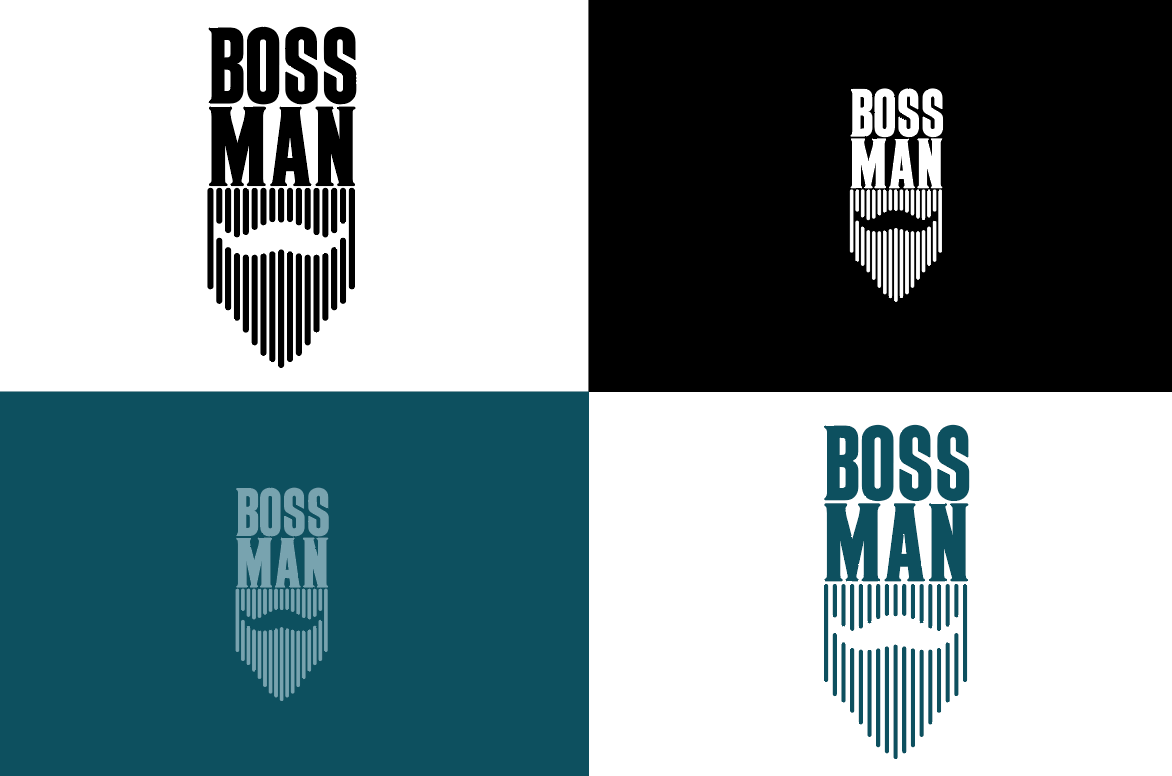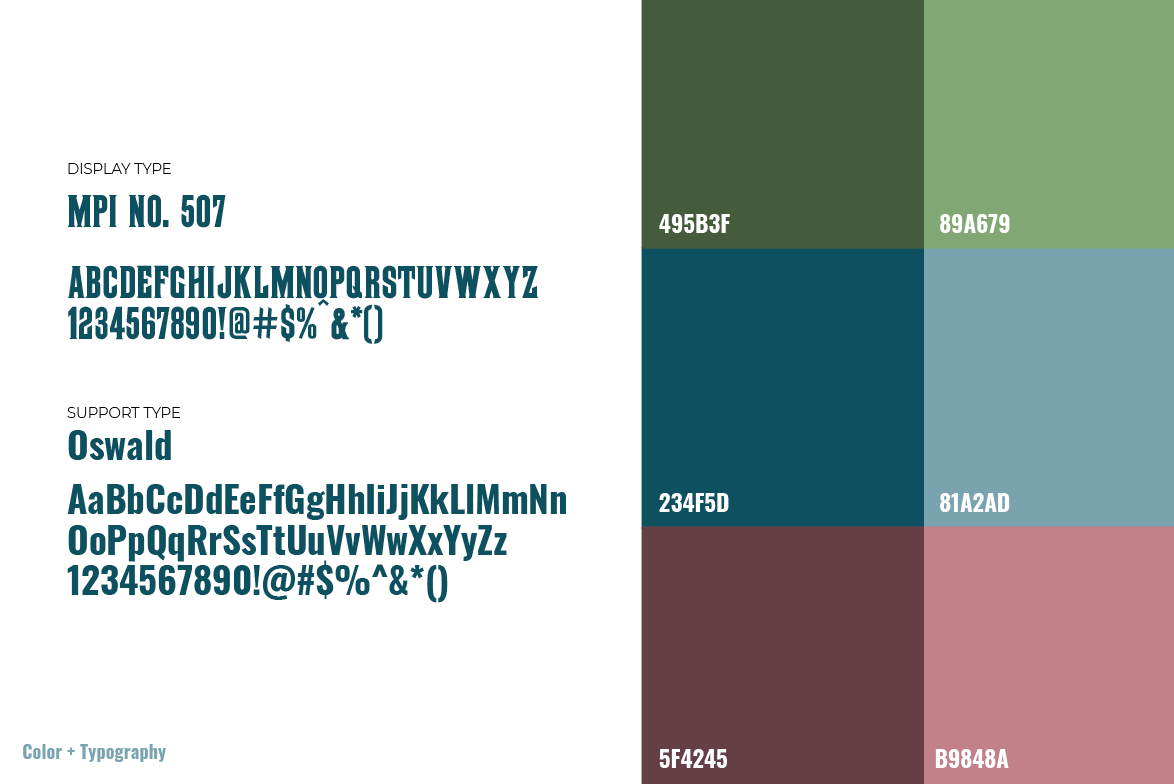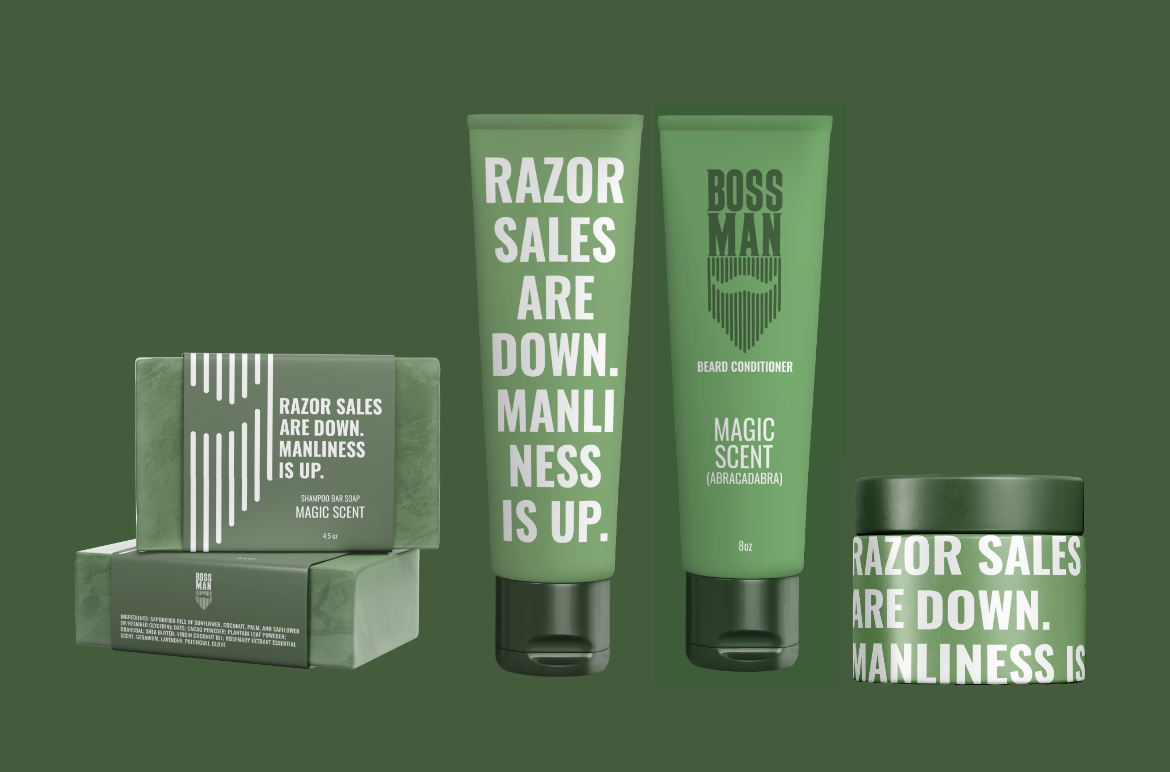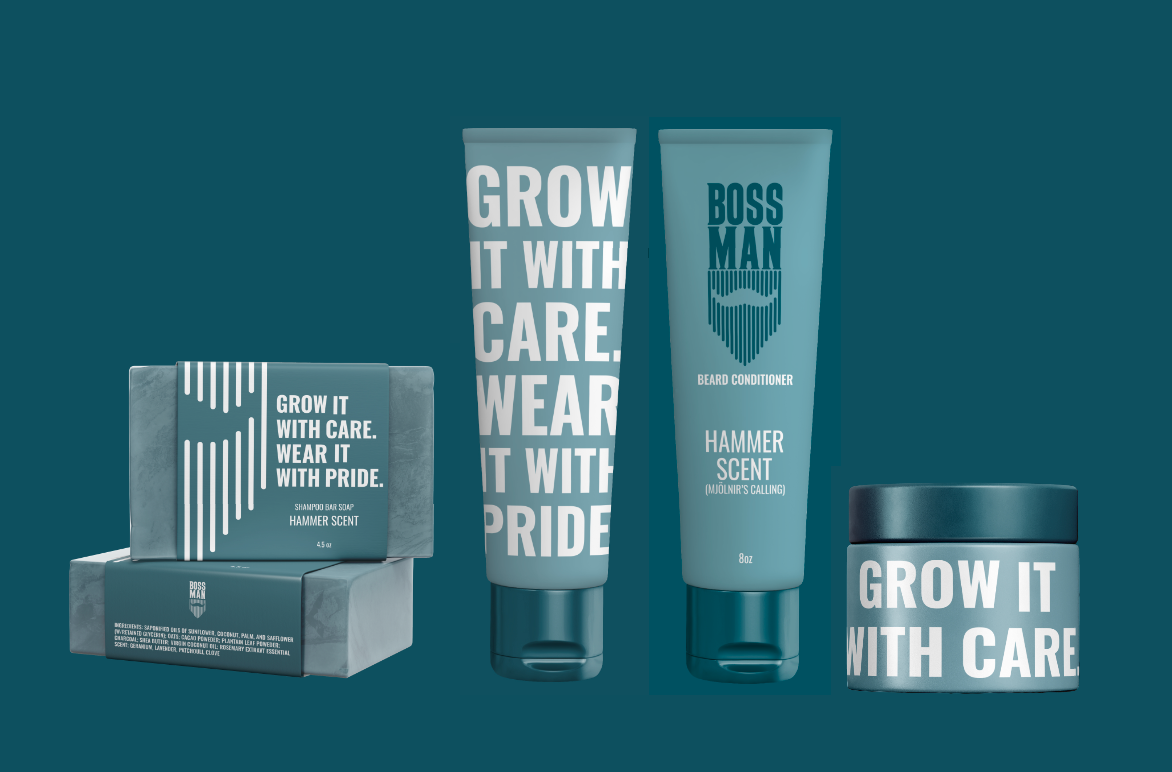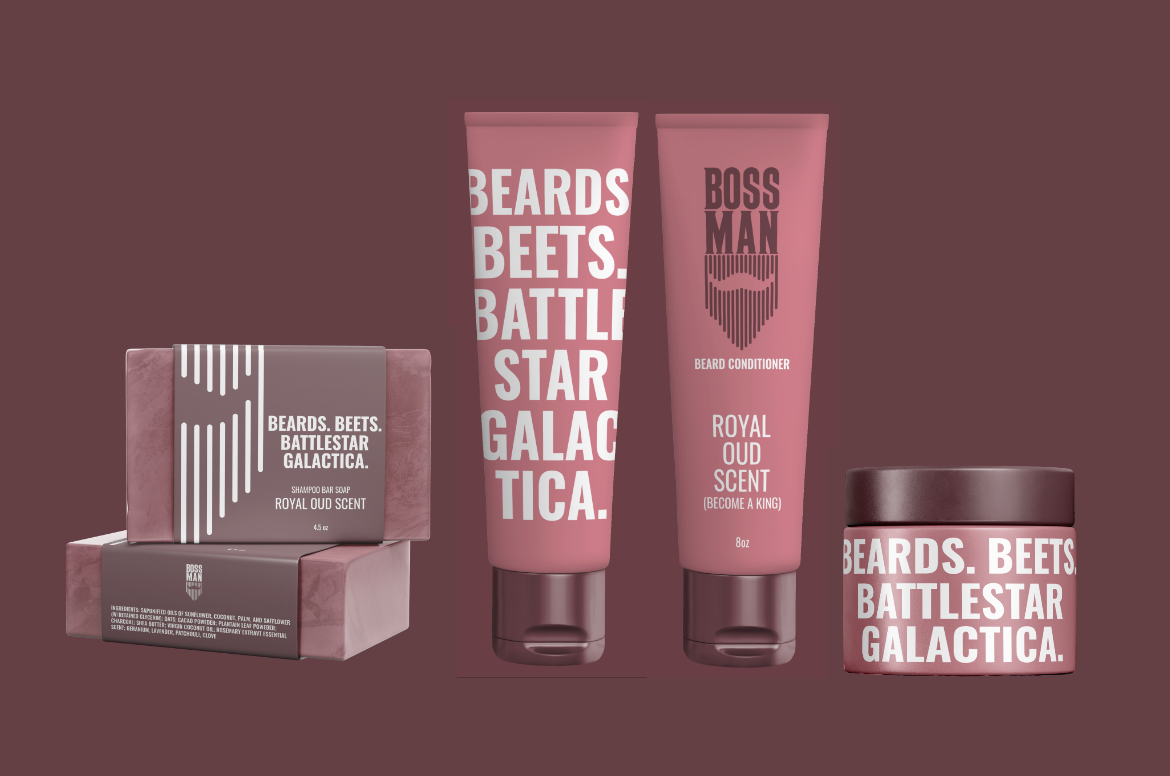 Apparel was designed to promote the brand with the catchy sayings displayed on the front.